Posted on Thursday, 15 September
On Sunday 11th September, Victorian Socialists members and supporters gathered at the Thornbury Bowls Club for the official launch of Jerome Small's campaign for the northern metro upper house region. Instead of a straightforward launch party, this was a showcase of 'stories of resistance' - with MC Roz Ward, co-founder of the Safe Schools Coalition and VS candidate for Richmond, facilitating a conversational journey through Jerome's three decade long history as a socialist, trade unionist, and community activist.
Jerome's own stories - ranging from his first, eye-opening encounter with the militant unionism of the Builders Labourers Federation in Canberra in the 1980s, to the campaign to stop the construction of the Jabiluka uranium mine in the 1990s, through his years as a construction worker and more recently his experience as an industrial organiser helping people across a range of industries with their efforts to stand-up and fight for a better deal at work - were punctuated by contributions from those he has organised alongside during this time.
Sandra Bloodworth spoke of meeting Jerome for the first time in the early 1990s when he moved to Melbourne and got involved in the socialist left, and of the (now renowned) earnest and thoughtful way he went about things - whether it was getting his head around the history and theory of the socialist movement, or dealing with the day to day challenges of grassroots activism.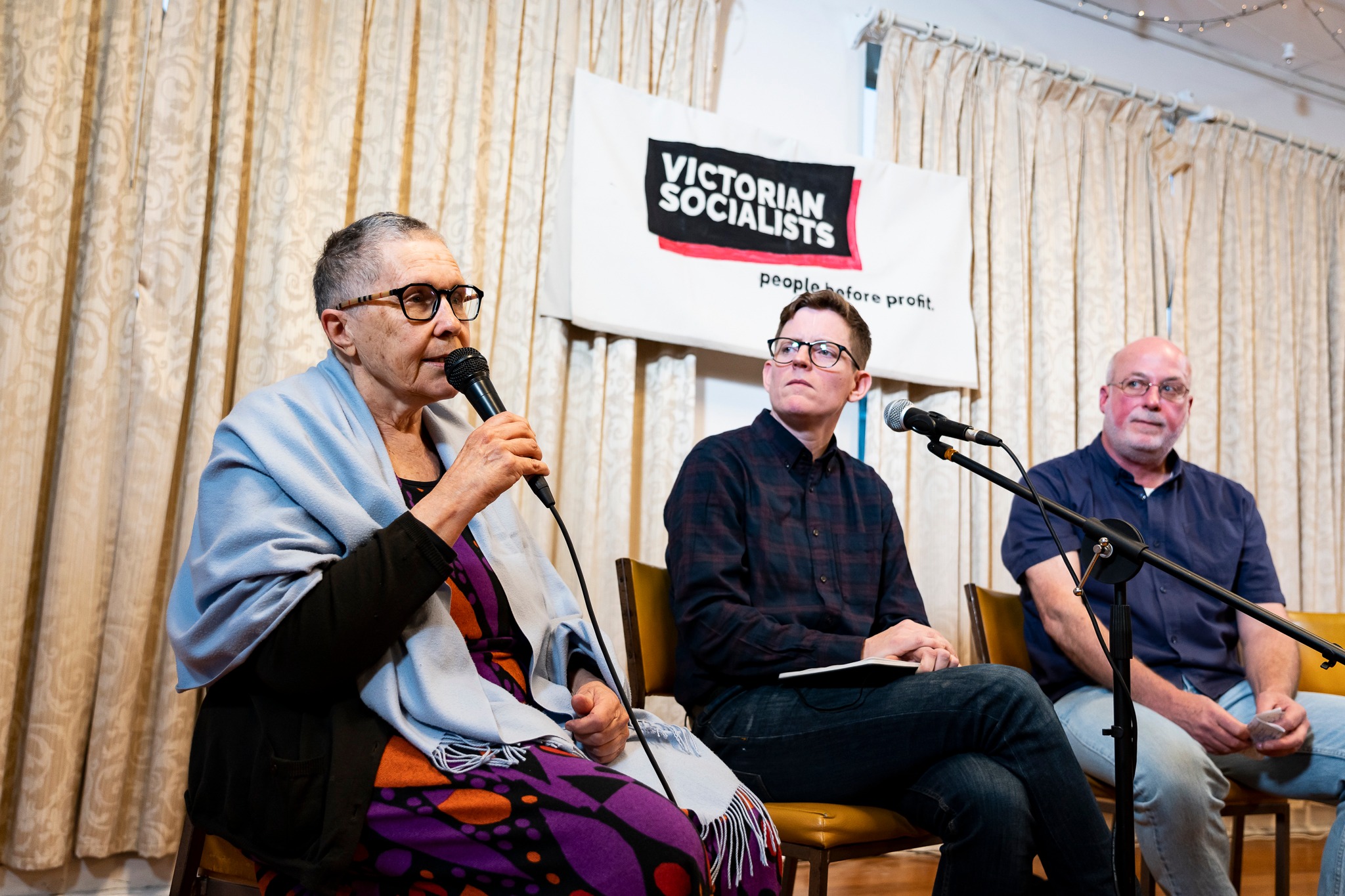 Construction unionist and crane driver Richard Mann spoke together with leading LGBTIQ activist Ali Hogg about Jerome's role in one of the most iconic moments of the campaign for marriage equality. In the lead-up to the 2017 plebiscite, Jerome contacted Richard with the proposal to fly a rainbow flag over the construction site he was working on as an act of solidarity by workers. Richard took to the idea, and spoke of the stirr this provoked on his site, and the positive influence it had on pushing back against the homophobic attitudes of some workers and union officials in the industry.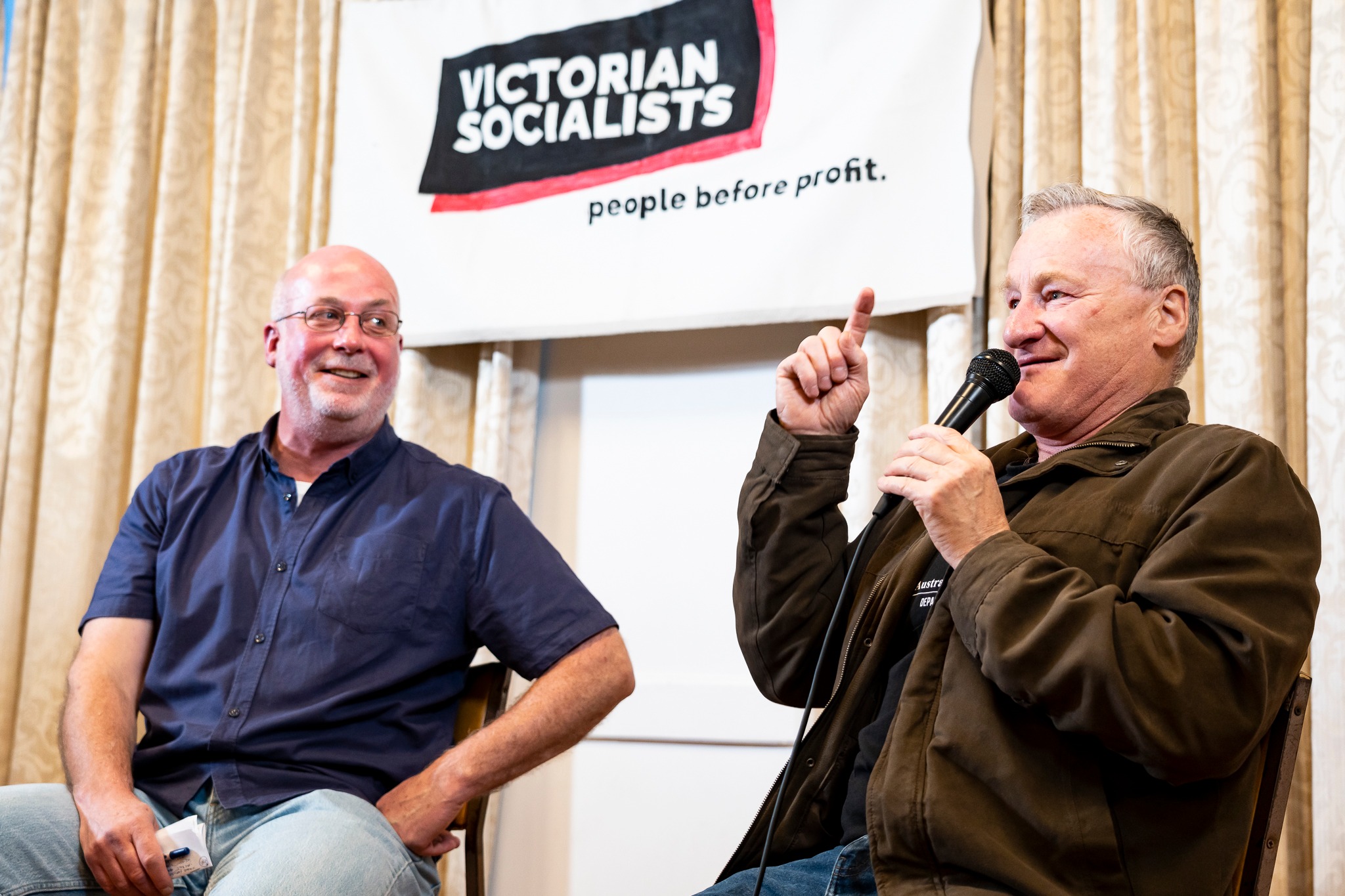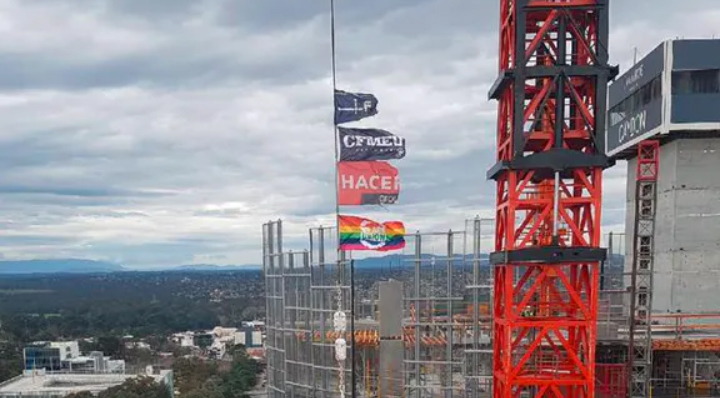 Ali talked of the positive impact this had on the broader LGBTIQ community in a context where many were worried that the plebiscite campaign would provoke a homophobic backlash.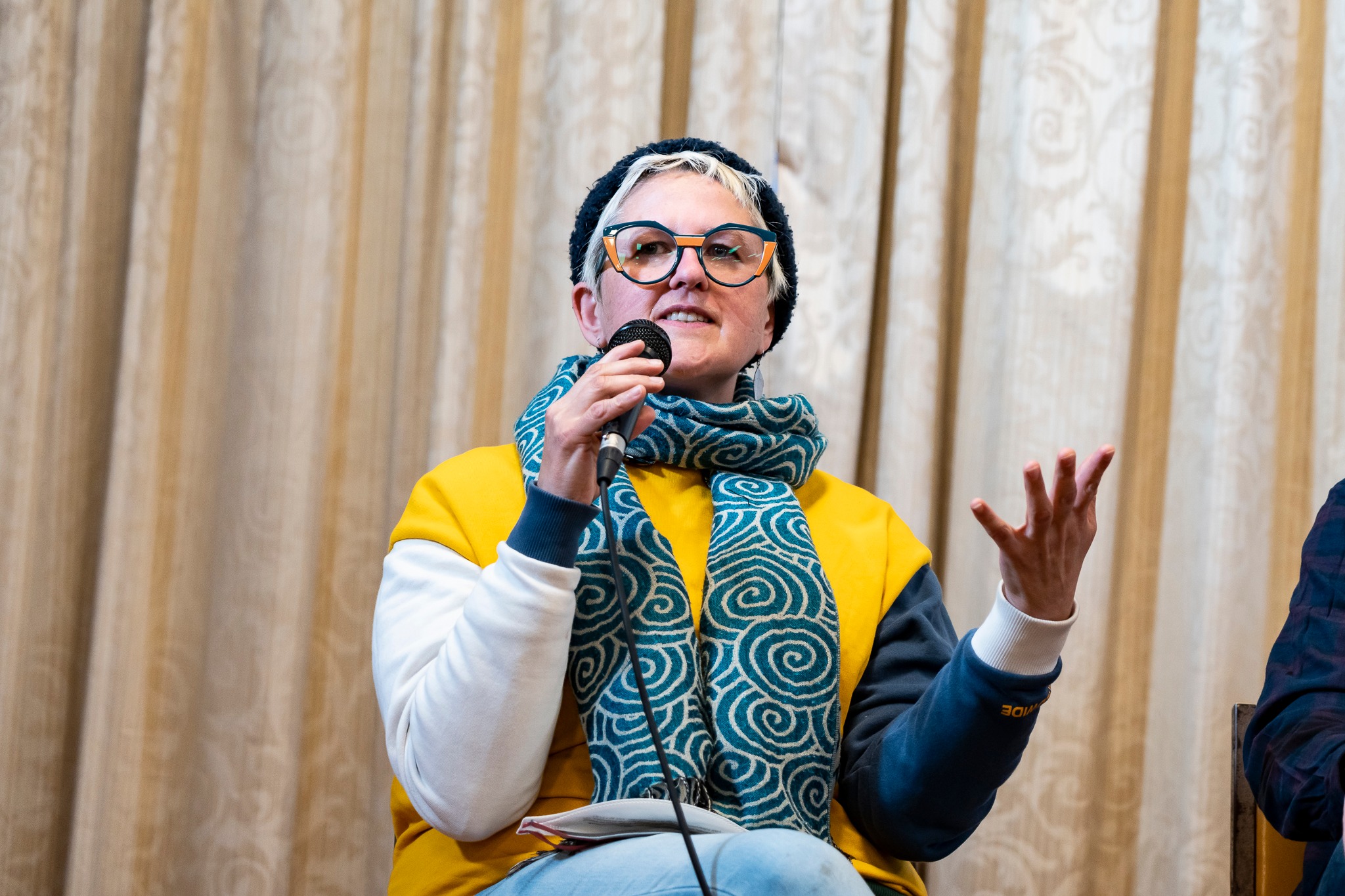 Viraj Dissanayake, a CFMEU delegate and long-time trade union activist, spoke of the advice and assistance Jerome has provided to his efforts to unionise workplaces in warehousing and construction, and how workers had made gains in wages and conditions as a result. Kanishka Jayalath, a Sri Lankan community activist, spoke about the solidarity and support Jerome has offered the Sri Lankan community in Melbourne during recent anti-government protests there.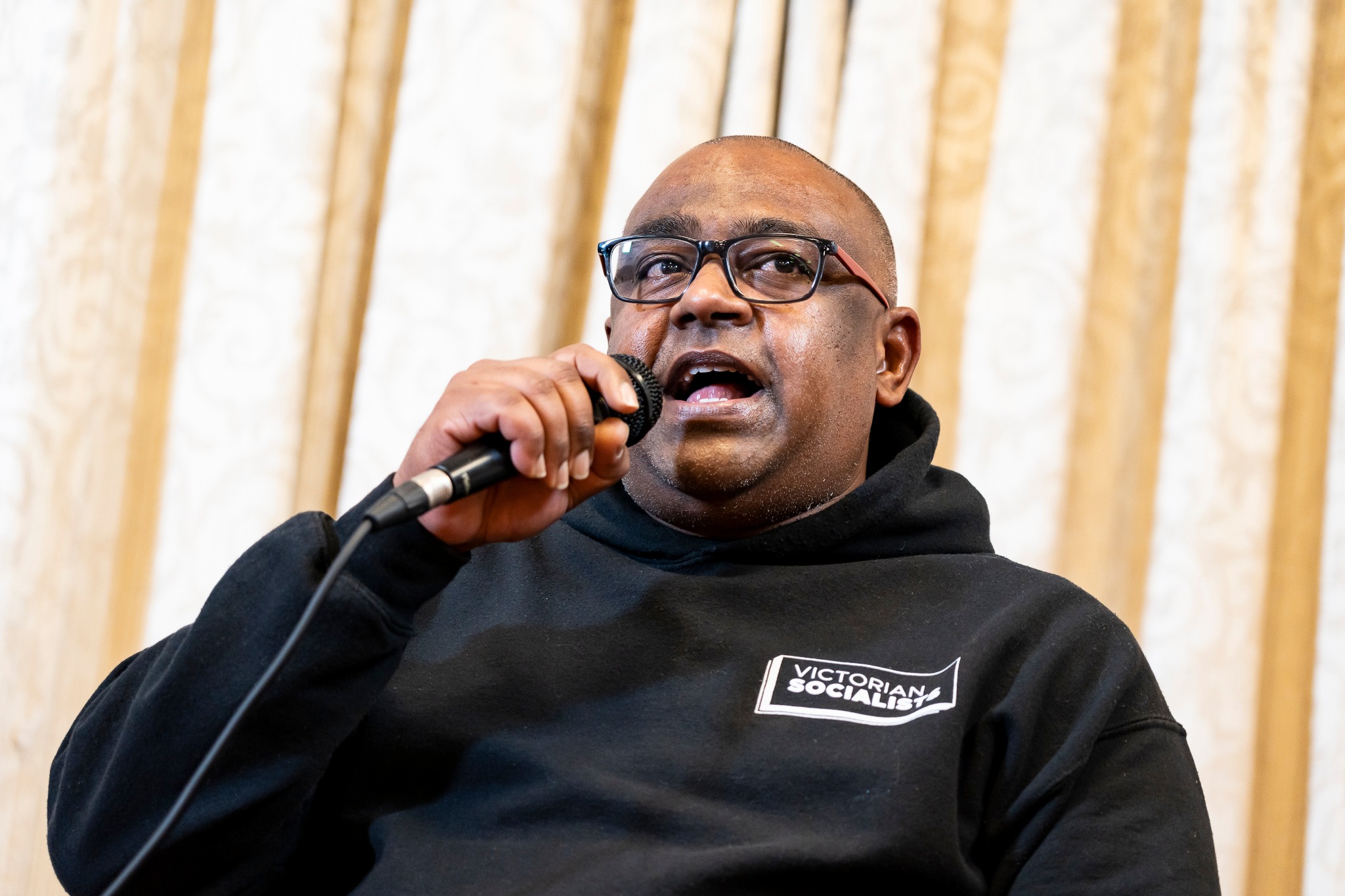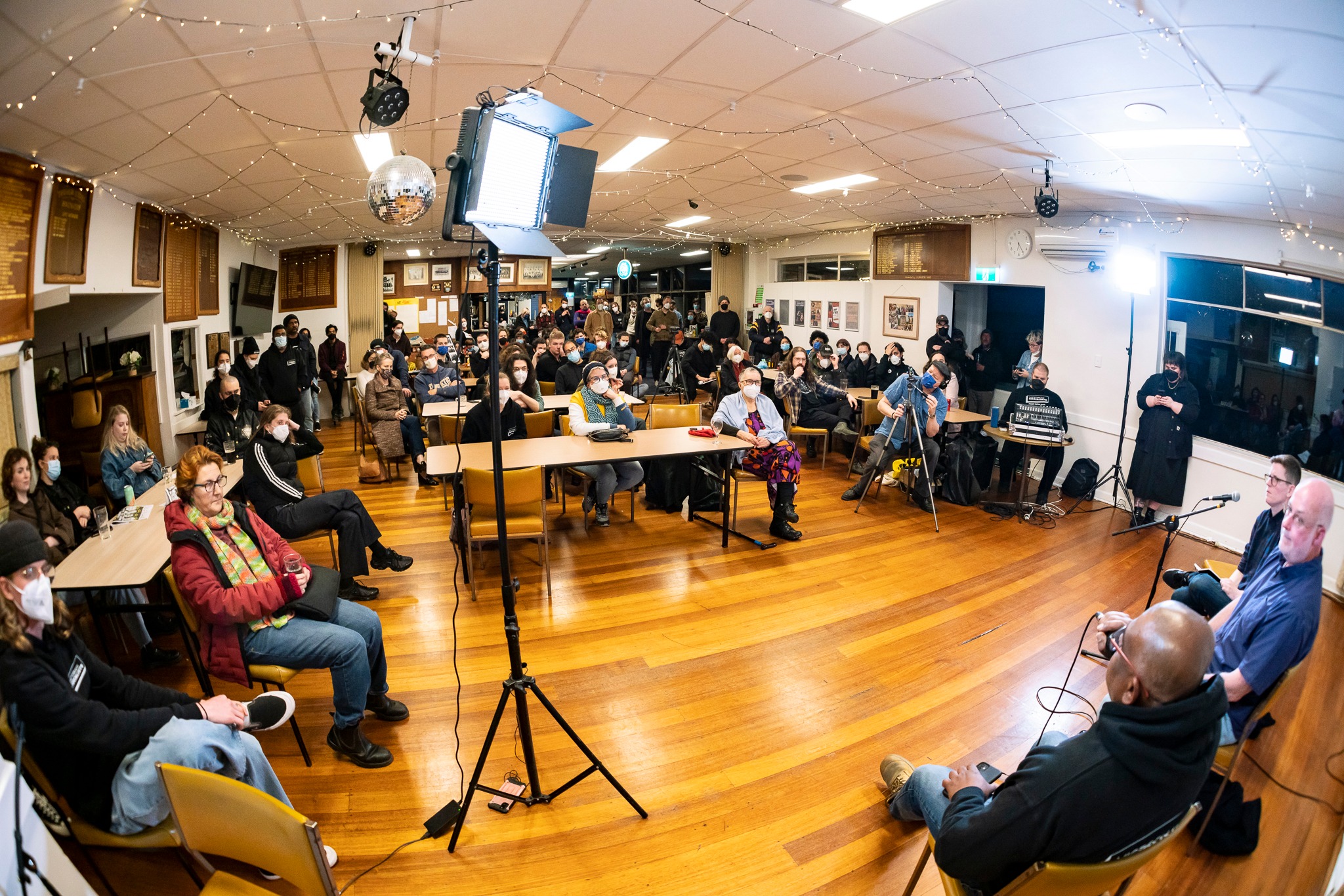 Beyond Jerome's own role, these anecdotes brought to life a hidden history of activism in Melbourne that showed in practice the difference a socialist movement can make. Following the event Jerome expressed his appreciation for all those who have contributed to these struggles: 
'While I certainly appreciated the chance to ramble on a bit about some of my fondest memories from the past 30+ years of struggle, it was the contributions of my friends and fellow participants in those struggles that were the real highlights. Each of you, in your own way, has made a massive contribution my own 'journey' as an activist and socialist, and I feel privileged to still be organising and fighting alongside you.
We have a world to win - as the old slogan has it. And it's sometimes something as simple as coming together and sharing some stories of past battles and those small scale victories we've had along the way, that can inspire us to push on towards the broader goal.'
Members reported leaving the event with a fire in their belly (and often a tear in their eye) - ready to put up an almighty fight to have Jerome elected to Victoria's upper house come November.
Photos: Matt Hrkac