Posted on Saturday, 20 August
I was searching for light and safety,
looking for my dream, in 2013
but it ended in disaster.
This is the poem with which Betelhem Tibebu Zeleke, a refugee from Ethiopia, opened the forum on 'Fighting for Refugee and Migrant Rights' hosted by Victorian Socialists West at Dempster Park Hall in Sunshine on Tuesday 16 August. "Disaster" barely begins to describe the dehumanisation Betelhem, like so many other asylum seekers, experienced during her years languishing in the Australian detention system - first in Brisbane and later on Nauru.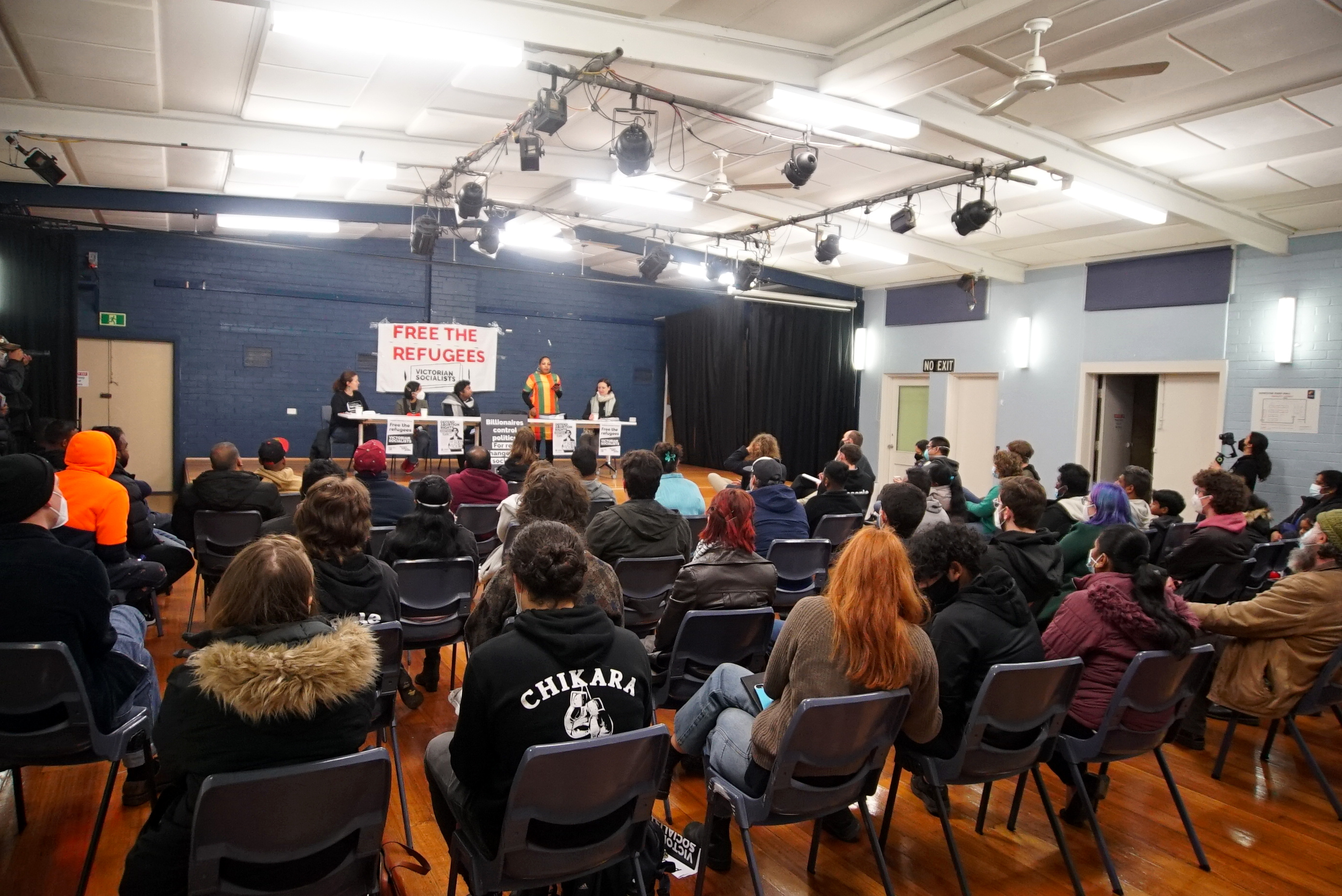 Anujan Tharumarasa, a Tamil refugee from Sri Lanka, spoke alongside Betelhem about the brutalities faced by refugee and migrant workers across Australia. Anujan has spent years organising some of Melbourne's most hyper-exploited migrants and refugees, encouraging them to fight back against bosses who routinely expose them to unsafe conditions and steal their wages. He is currently working as a meat packer and union activist in Laverton on a Temporary Protection Visa.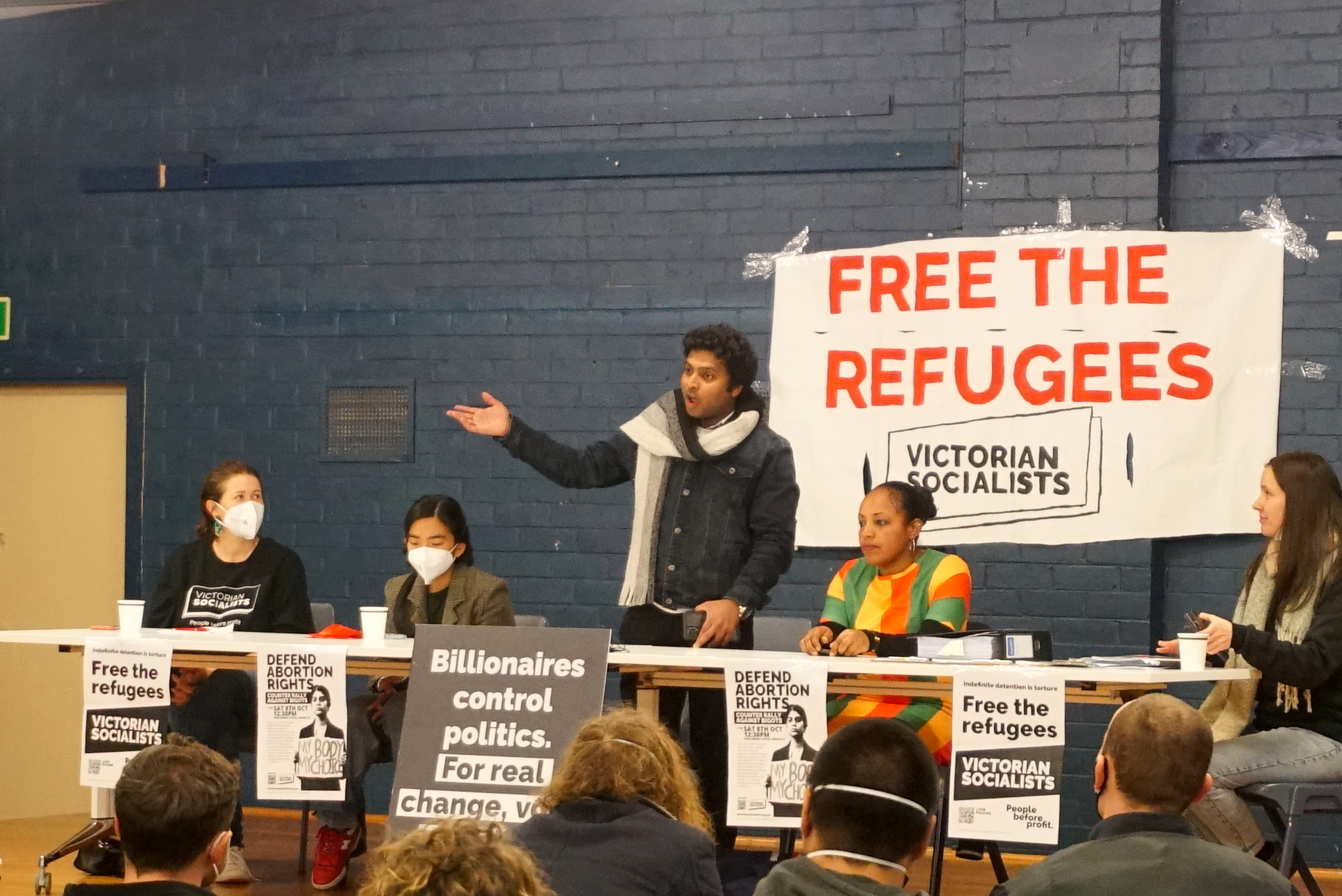 Julien Q. Macandili, Victorian Socialists' candidate for Williamstown, highlighted the capitalist roots of refugee oppression in Australia. She shared some of her father's experiences as a Filipino migrant worker, illustrating the sick utility to Australian capitalism of a precarious and easily-exploitable workforce made possible by Australia's bi-partisan border regime.
At the end of his speech, Anujan urged the audience to campaign for Liz Walsh because she has been fighting for refugees since the year 2000. Liz, Victorian Socialists' candidate for the upper house in the Western Metro region, vowed to keep up the fight for refugee rights by empowering people like Anujan and Betelhem to build mass movements in the streets.
"As individuals we have no impact. Just in a political party, we have limited impact. We have a bigger impact when we build street movements, when we build protests, when we organise to make our voices heard so that they do not ignore us."
Betelhem ended her poem 'A Badge', by describing how she abolished the dehumanising number, TAS016, used to identify her as an imprisoned refugee. It was a startling expression of human dignity and resistance, which Victorian Socialists strives to embody in everything we do:
I survived,          
fought for my identity,                 
and finally,
gebyani,
Got it

I made myself a badge: 'Call me by name, Bētēlihēmi.'