Posted on Tuesday, 30 August
Victorian Socialists supporters and volunteers from the Broadmeadows, Greenvale and Kalkallo campaigns gathered at Hume City Youth Central in Broadmeadows on 28 August for a discussion on the struggle for Palestine. Speakers at the event included Omar Hassan, VS candidate for Broadmeadows, and Jerome Small, long-time unionist and VS candidate for northern metro.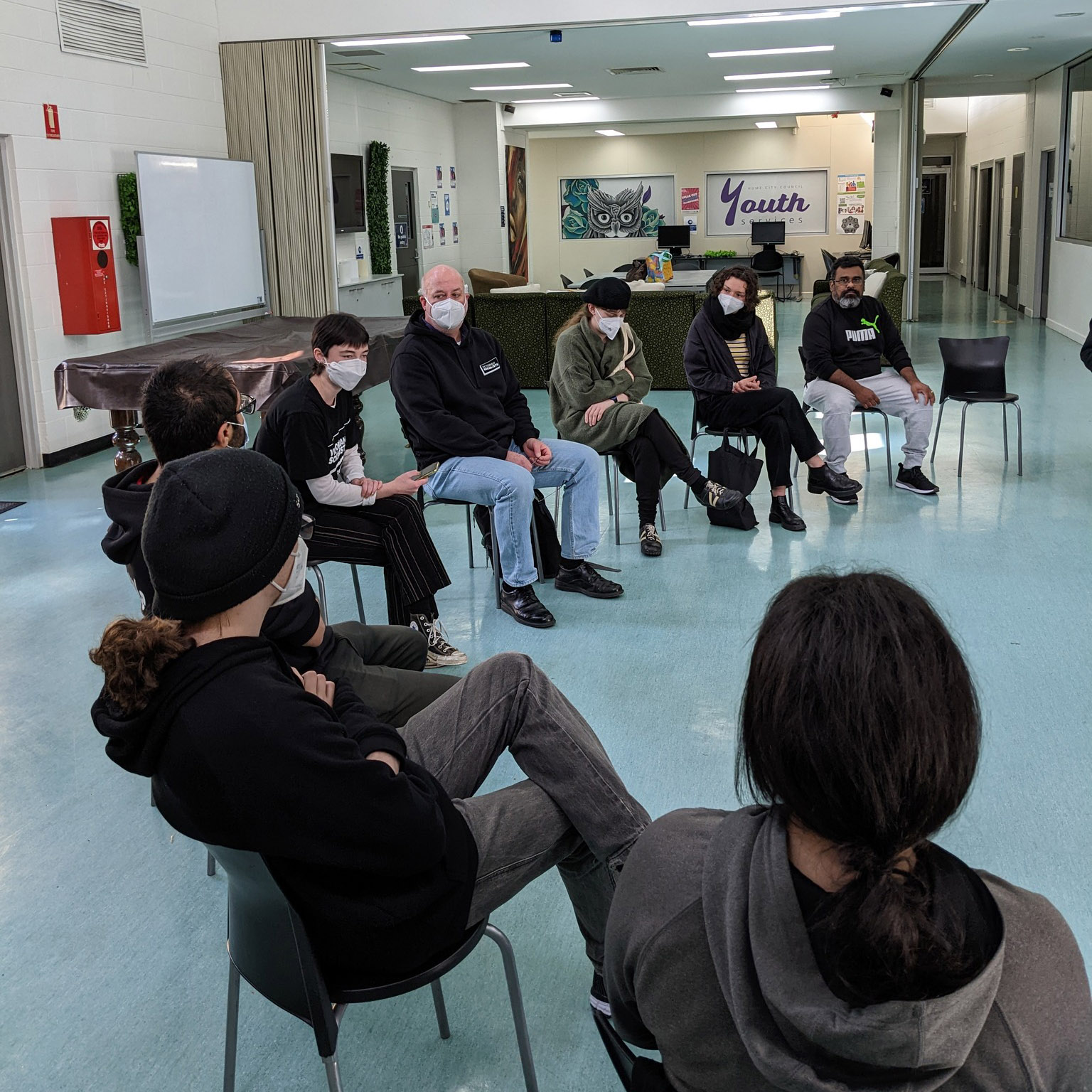 Omar Hassan kicked off the forum by explaining why the Palestinian struggle for liberation has been a global inspiration to many: "As socialists we understand that Palestinians aren't simply a  group that's oppressed but a group that continuously resisted that oppression... they resisted their oppression from day one and demanded solidarity". Their persistent struggle has been an inspiration to movements across the world. 
Jerome Small started off his speech with how he and Omar were arrested for civil disobedience for a Palestine solidarity protest years ago. He continued with how if he or Victorian Socialists western metro candidate Liz Walsh was elected, they would be the first in the Victorian Parliament with the "forthright commitment to doing what we can to advance the Boycott, Divestment and Sanctions movement".
An RMIT student activist talked about their activism against Elbit systems, one of the leading arms manufacturers in Israel, and how when they reach out for support to political parties, it's only Victorian Socialists that answers the call. 
As Jerome Small said in his concluding remarks, "the point of electing me to the parliament isn't so I get the daily buffet, the whole aim is to build movements outside of the parliament." The stronger our socialist movement is in this country, the more support we can give to our comrades fighting for justice and liberation in Palestine.