Posted on Thursday, 25 August
Over 50 Victorian Socialists supporters and volunteers from across the northern metro region gathered at Cafe Gummo in Thornbury on Tuesday 23 August for a 'politics in the pub' discussion on the housing crisis. Speakers at the event included Steph Price, tenants' rights lawyer and VS candidate for Preston, and Jerome Small, long-time unionist and VS candidate for northern metro.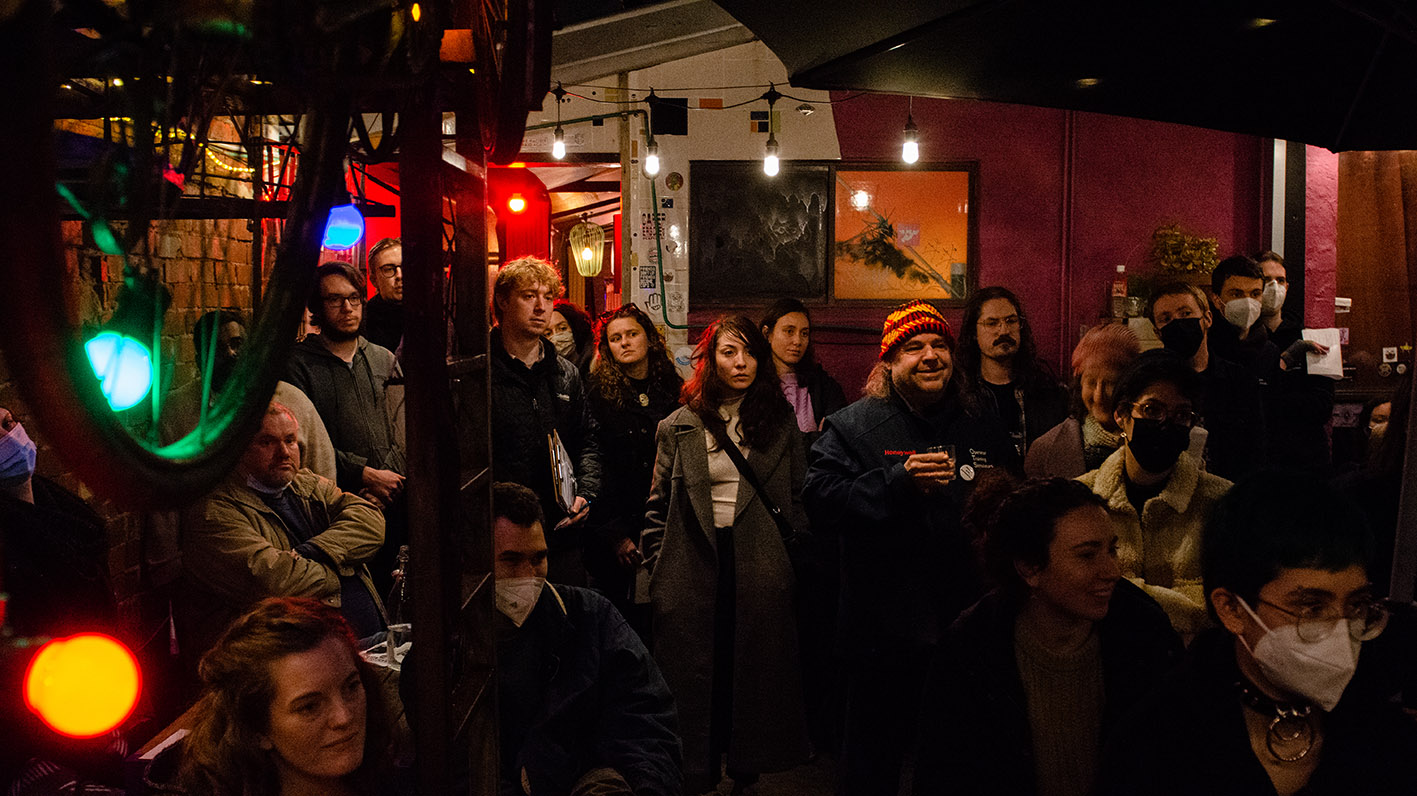 Several activists from the Friends of Public Housing were in attendance and added to the discussion, which was facilitated by Kath Larkin, VS candidate for Northcote. A common theme of the night was a focus on the social impacts of treating shelter as a commodity produced and exchanged for profit rather than a human need and basic right. 
Steph kicked off the evening by sharing key lessons drawn from her experience as a community lawyer helping renters fight back against landlords and their agents. According to Steph, landlords and agents "cannot conceive of a world in which property ownership does not mean absolute power". Steph encouraged everyone to put up a fight at VCAT, pointing out that landlords win 85% of claims where tenants don't show up, but lose 75% of claims where tenants assert their case: "VCAT functions on tenants not defending themselves, but if we fight back, we can stop it being an eviction factory and a poverty tax collector."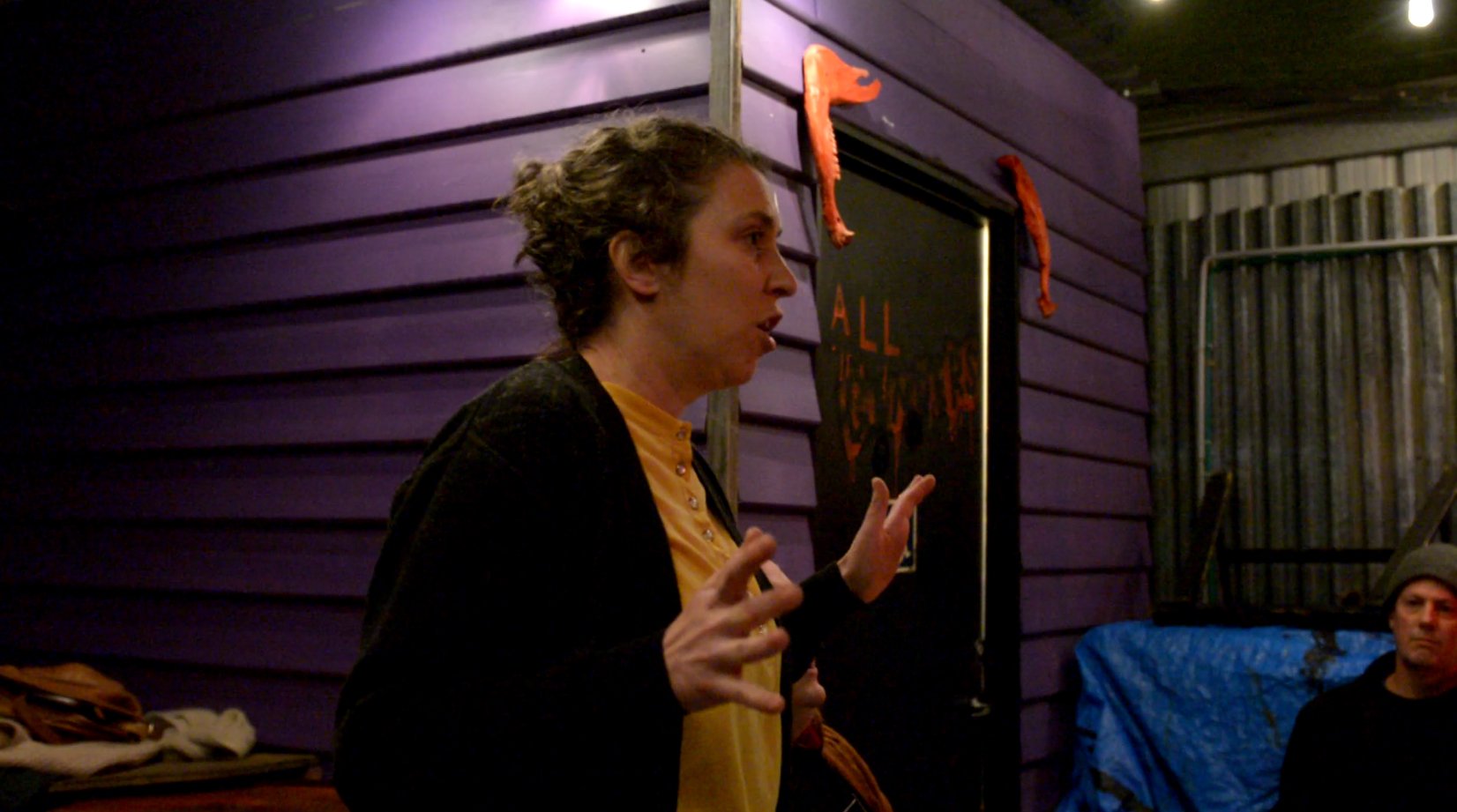 On recent residential tenancy reforms in Victoria and Dan Andrews' 'Big Build', Steph said "Don't believe the hype". The reforms mostly cover "pets and picture hooks" while the main impacts on tenants' ability to hold housing, especially affordability, remain untouched. 
Jerome Small was up next and opened by questioning the purpose of housing in capitalist society. Is housing meant to house people? Or is it built as a "store of wealth, stream of investment income, land bank, or to cash in on the burgeoning (bed and breakfast) market?" The latest census showed over 300,000 empty homes in Victoria with far fewer homeless people. In any sane society, Jerome noted, we would use those homes to eliminate homelessness. Pointing to social movements in the UK and Australia from decades past, Jerome argued that public housing was once won through struggle and defending it would require the same.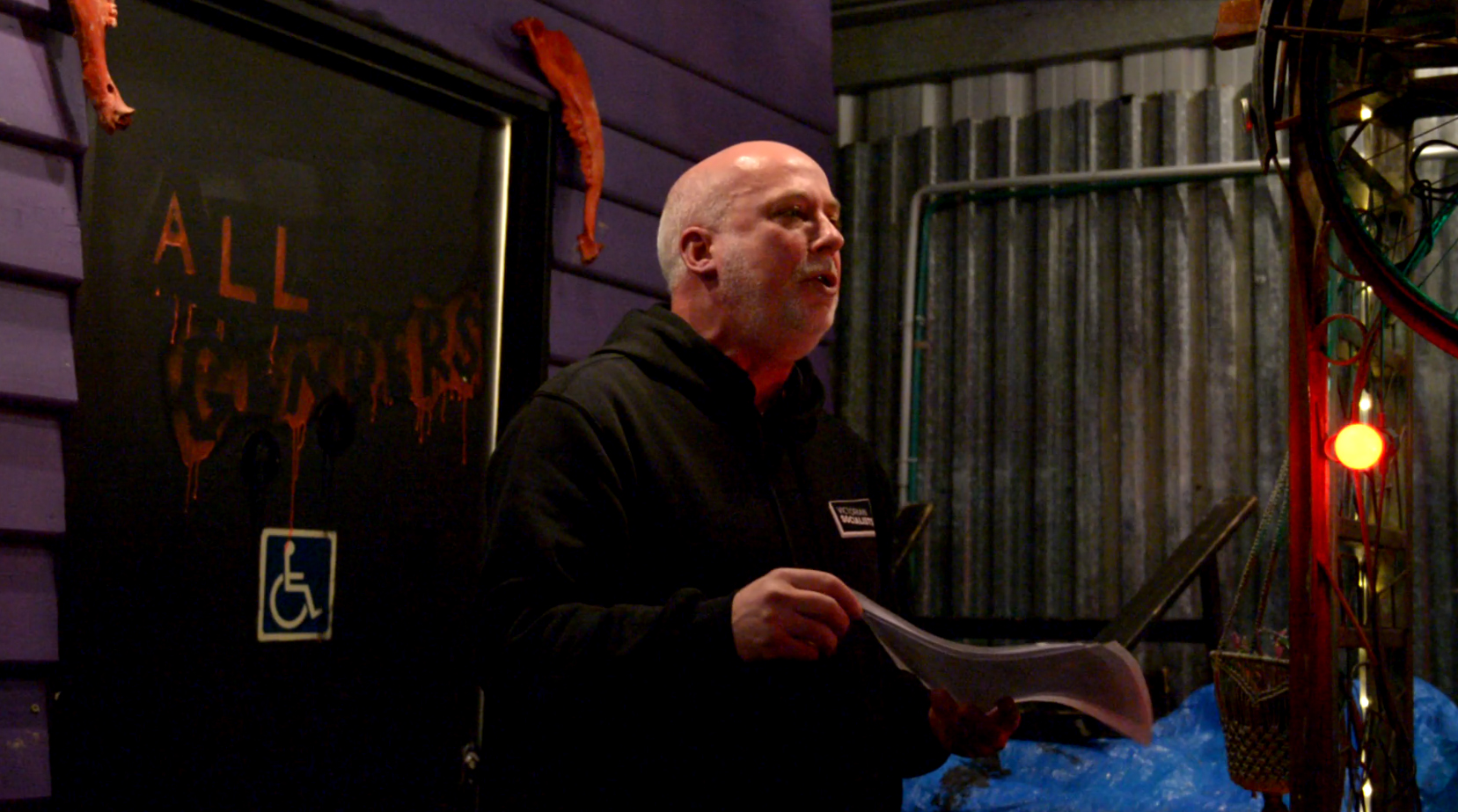 Jerome gave credit to activists like the Friends of Public Housing for recognising this and protesting, alongside Victorian Socialists members, at the public housing site on Walker St in Northcote. Public housing there was once better than most, and perhaps needed some repair, but instead it has been demolished completely. Now instead of 100% public housing at this site, it will be 80% luxury homes and 20% privately controlled "social housing". 
Jerome was a construction worker who, without a say in the matter, built shopping malls and extensions on casinos rather than quality homes for those who need them. As a long-time trade unionist in the industry, he believes most workers, given a choice, would rather provide homes to help fill the needs of their families and communities than more shopping malls, casinos, and other "temples to capitalism". Rather than housing produced and exchanged for profit to an "army of leeches and parasites" in the real estate industry, we need homes built and provided for human need. These are the politics Victorian Socialists work to amplify and we need your help to do it.