Posted on Monday, 29 August
Victorian Socialists has launched a campaign to keep the current Footscray Hospital site in public hands.
When the new hospital on Ballarat Road is up and running, what will happen to the huge Footscray Hospital site on Gordon St? We suspect the state government and Maribrynong council will want to sell off the land to private property developers to raise revenue, increase number of rate payers and so on.
But it doesn't have to be this way if we raise our collective voices.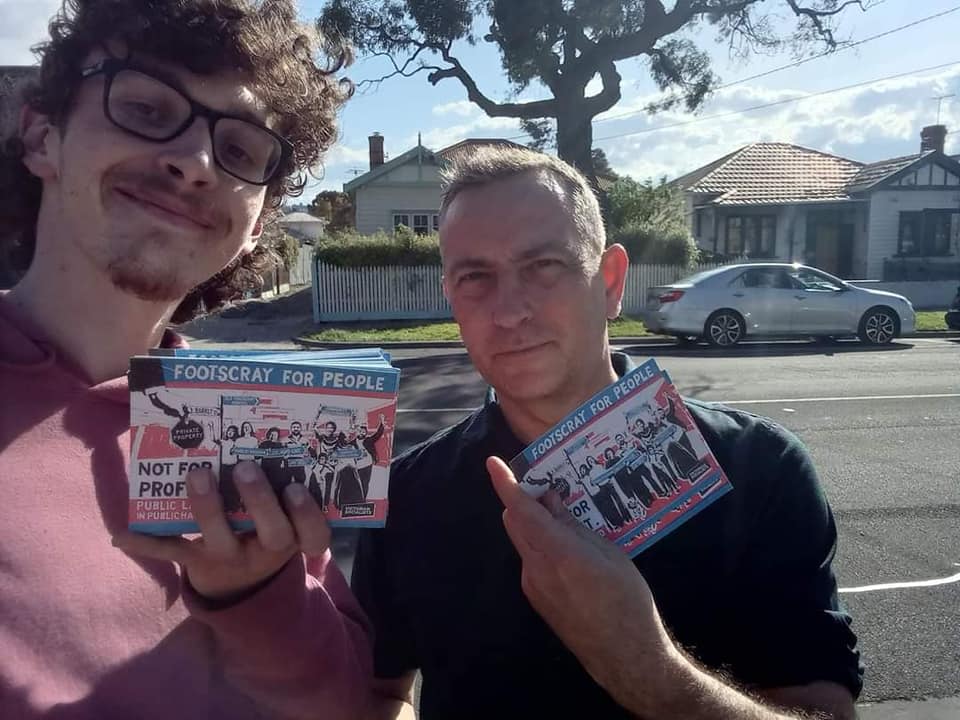 There are so many wonderful things that could be done with this space - public housing, community services, publicly run child care, open green space, an outdoor pool, community gardens, community sporting facilities - the possibilities are endless!
These services will become increasingly important given all the high rise apartment development in the surrounding area that will see an influx of residents.
We think local residents should have a genuine say over what happens at the site. That's why Victorian Socialists has developed a survey for residents to fill out. We'll use the findings to pressure local and state government to keep the site focused on meeting community needs.
Fill out the survey here: https://docs.google.com/.../1FAIpQLSf4ddfH.../viewform
Postcard artwork by the talented local artist Hollie Moly.