Posted on Wednesday, 10 August
"That simple thing, so difficult to achieve" was how Jerome Small, the Victorian Socialists candidate for the Northern Metropolitan Region, summed up the concept of socialism.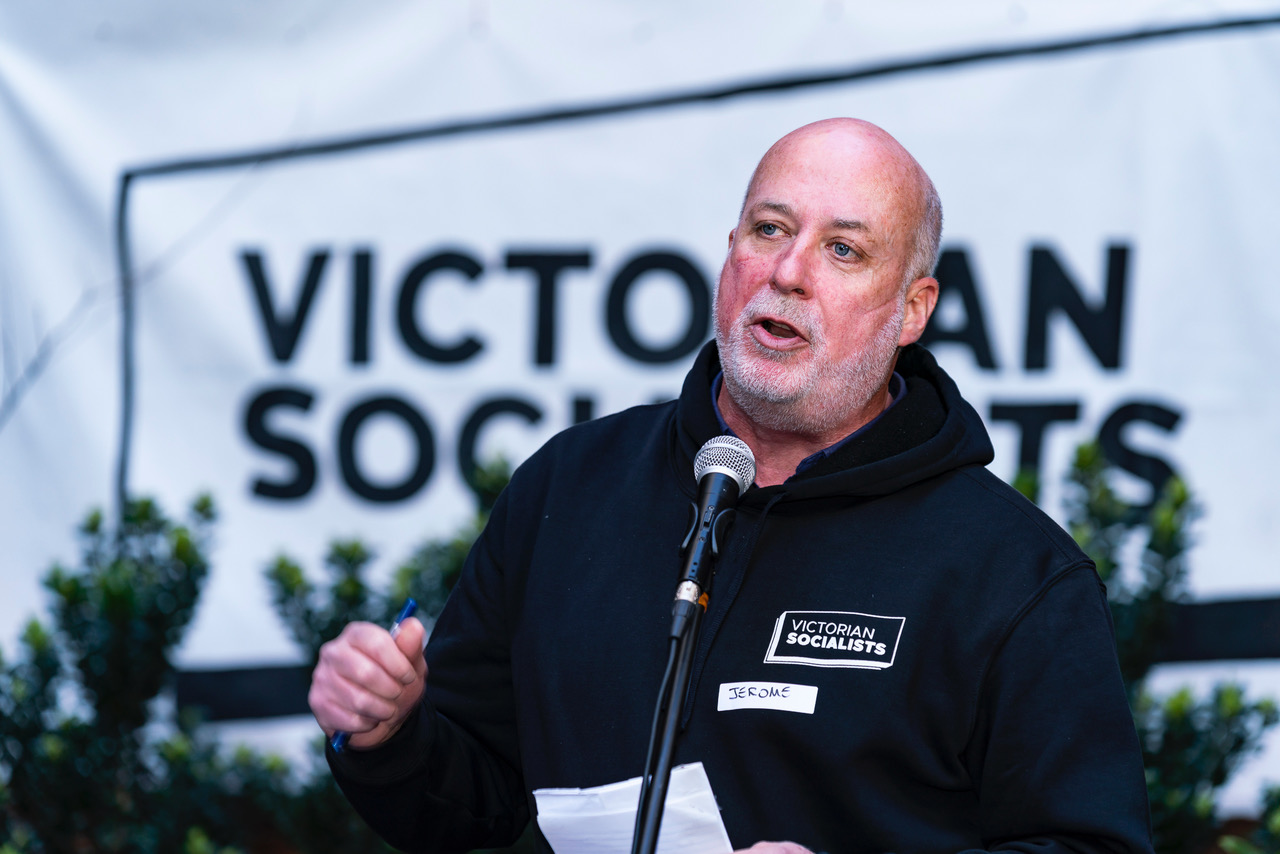 Addressing 250 people, gathered on 7 August at Melbourne's Trades Hall for the launch of the Victorian Socialists state election campaign, Small was quoting from "In Praise of Communism", a poem written by Bertolt Brecht in 1931.
More than 90 years old though the poem may be, the simplicity of the idea still reverberates: society's resources should be used to meet everyone's needs rather than enriching a minority.
On the campaign trail in Craigieburn, many people view socialist ideas as "common sense", Small said, and respond to the slogan "Billionaires control politics" as though it goes without saying.
Western Metro candidate Liz Walsh talked about the growing cost-of-living crisis, in the face of which the Andrews Labor government is maintaining a below-inflation pay cap for public sector workers—including health workers driven to exhaustion and breakdown by the pandemic.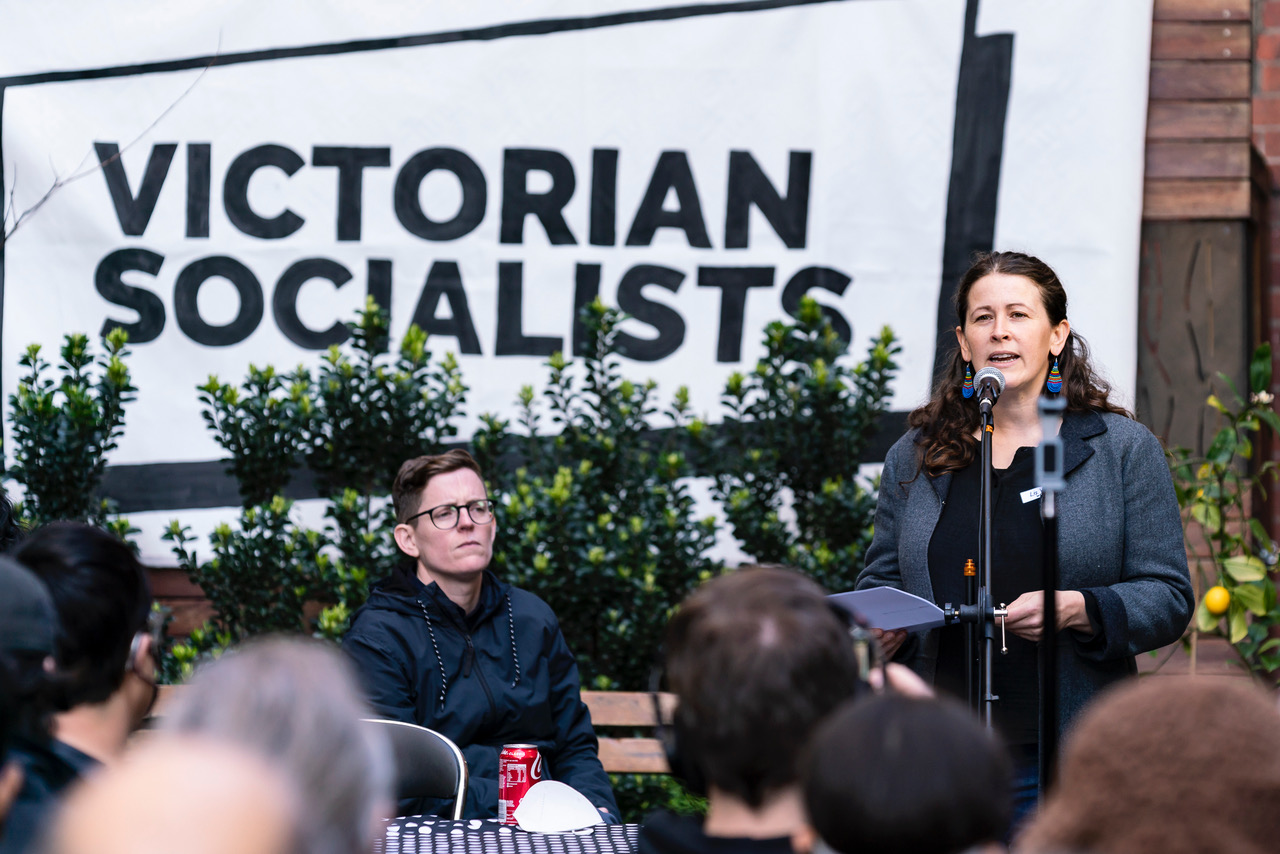 Cecilia Judge, a union delegate, described the difficulties of working in a health system that has endured decades of cuts under successive Labor and Liberal governments.
And Nahui Jimenez, who is running in the lower house seat of Brunswick, slammed the Andrews government's environmental record, which includes ending the moratorium on fracking as well as a crackdown on environmental activism.
"We need a different way of organising the world", she said. "That starts here, today."
The launch marked the beginning of more intensive campaigning in the lead up to the 26 November election. Socialist campaigning—from door knocking to staffing stalls at shopping centres—is a "participation sport", Small said. Everyone is welcome to be part of fighting for a world in which "not everything is bought and sold".
"We have an opportunity to make history this November by putting a socialist into parliament and, in the process, pull socialism out of the margins", he said. "I look forward to this, and getting one step closer to that simple thing, so difficult to achieve."
Watch: Jerome Small's speech
Watch: Liz Walsh's speech