Posted on Thursday, 22 September
Victorian Socialists' state election doorknocking campaign kicked-off in earnest in September. Unlike the major parties we can't rely on mainstream media coverage to get our message out, and we have only a very small budget for commercial advertising. The success of our campaign depends largely on the face to face conversations we have with people - letting them know directly about our candidates and policies.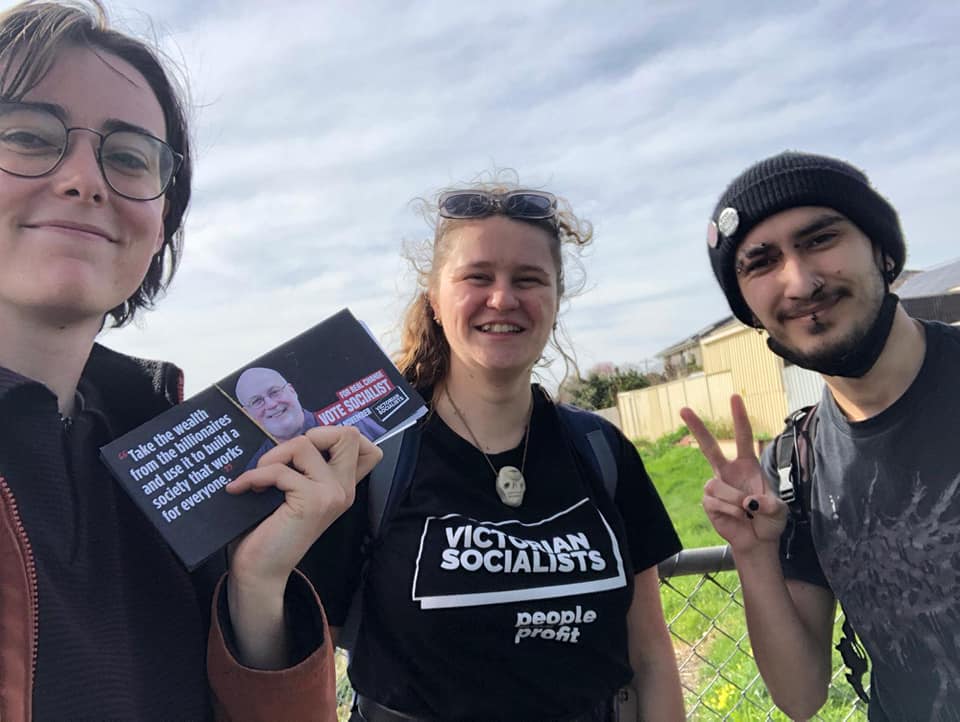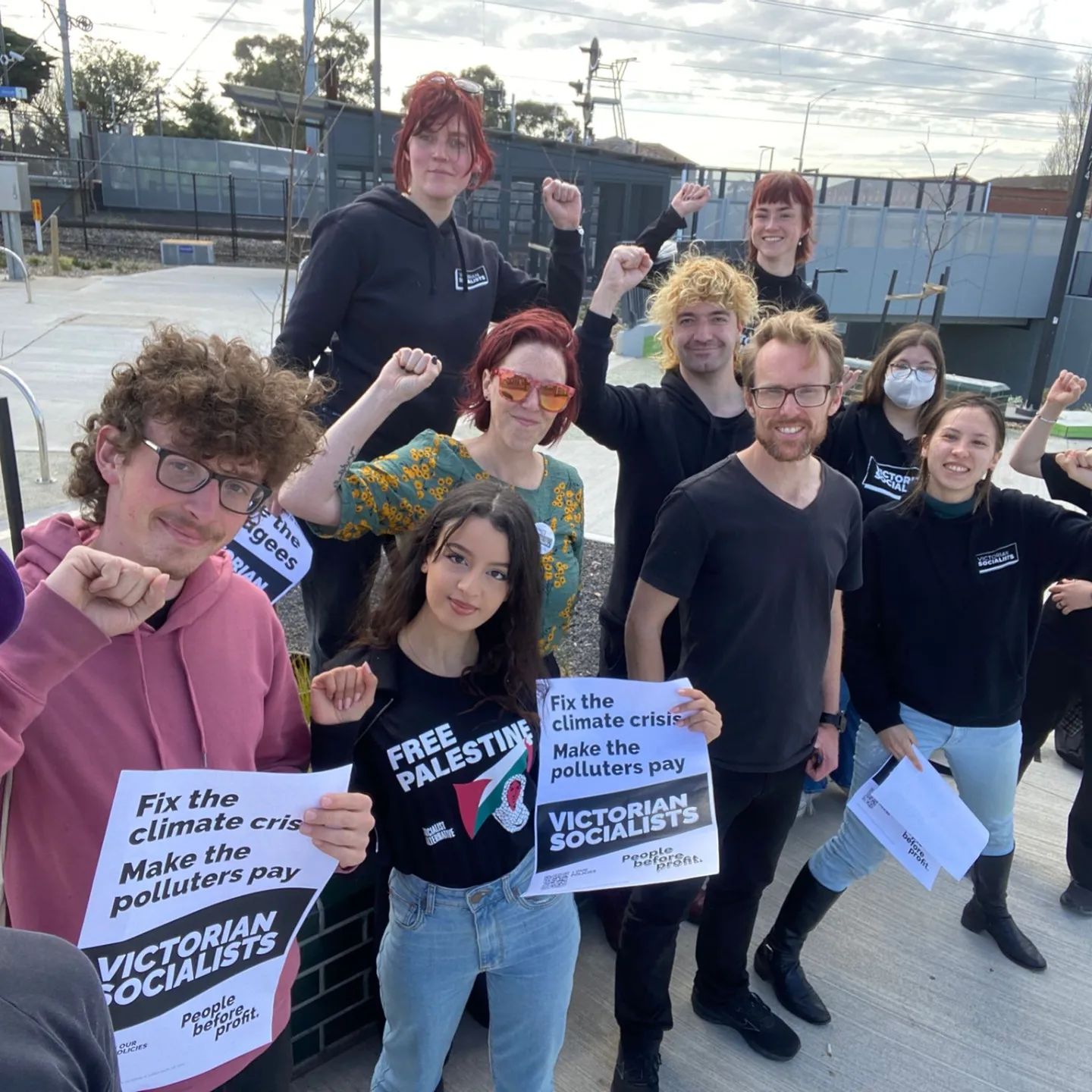 Fortunately, we have a very committed volunteer base who are prepared to get out on the streets and do this. In the lead-up to the 2018 state election VS volunteers knocked on around 90,000 doors. This time, with our campaign spread across both the northern and western suburbs, we're aiming to significantly increase that number. 
We're doing well so far. As of 22 September we'd already knocked on over 30,000 doors and had thousands of conversations with voters. Volunteers report that our core messages - of taxing the billionaires and corporations to fund social services and redirect wealth to those most impacted by the cost of living crisis, of ensuring affordable housing for all, ending privatisation, and taking urgent action to address the climate crisis - are resonating with many people, particularly in the working-class suburbs of Melbourne's outer north and west.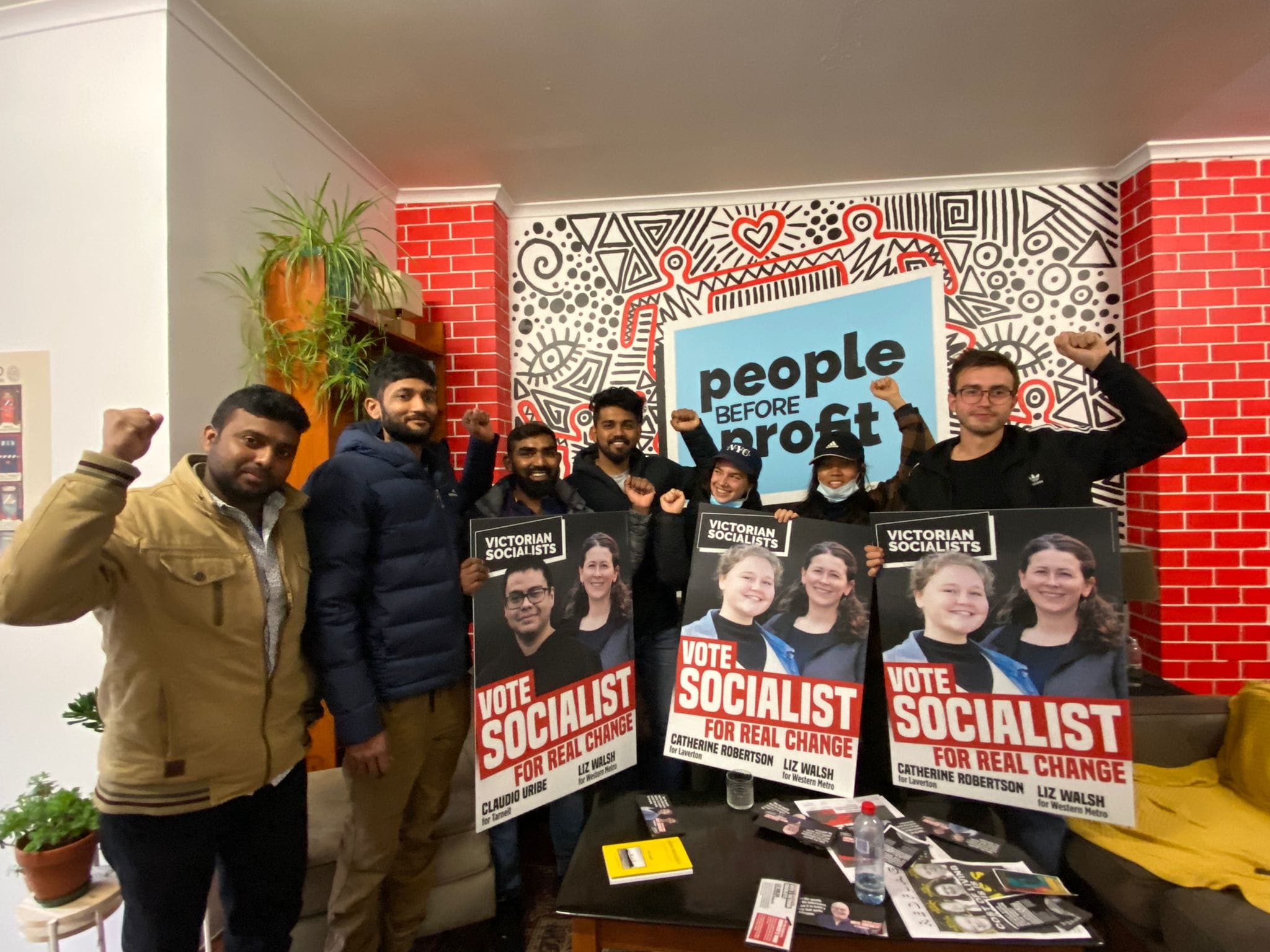 On every doorknock, we meet new volunteers and receive requests to host a yard sign. In Tarneit in Melbourne's outer-west, for instance, we've already had more than 70 yard sign requests - far outstripping our initial supply of just 40 for that electorate! In the coming weeks, in addition to continuing our doorknocking campaign, VS volunteers will be working hard to get through the many hundreds of yard sign requests we've received to date. If you live in Melbourne's northern or western suburbs and would like to host one at your place, put in a request here: https://victoriansocialists.org.au/yard-sign.
To build on our initial successes, however, we need to involve even more people in these campaign activities. If you support what Victorian Socialists stand for, and want to help us make a little bit of history this November by getting a socialist elected to an Australian parliament for the first time in over half a century, you can sign-up via our online form here https://victoriansocialists.org.au/volunteer and VS campaigner in your local area will get in touch with you. We also have a full list of upcoming VS events here: https://victoriansocialists.org.au/events.