Due to the retirement of Liberal MP Ryan Smith, a by-election will take place in the seat of Warrandyte on Saturday 26th August.

Victorian Socialists is proud to announce Colleen Bolger as our candidate for this election.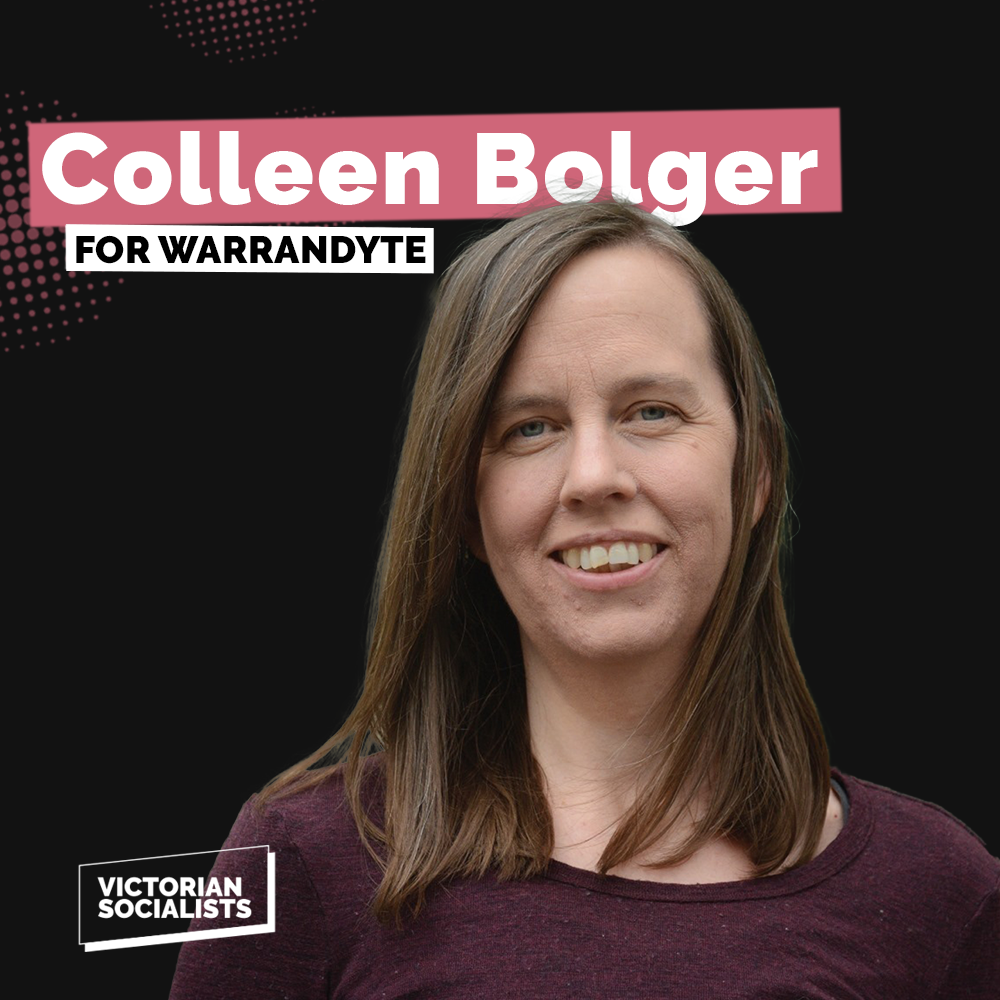 Colleen writes:

"I am a lawyer for people with asbestos and industrial diseases, a delegate of the Australian Services Union and have been a socialist activist for over 20 years. I know how to stand up for my beliefs, speak out against government and corporations, and organise people to take them on.
I am excited to be selected to be the first Victorian Socialists candidate in the Warrandyte electorate having grown up in the area. I want to articulate a socialist alternative as we confront multiple crises: the cost of living crisis, the environmental crisis and a renewed drive towards war.
The federal and state Labor governments have left working-class people to fend for themselves while inflation and increased rents and interest rates eat into living standards, and of course the Liberals are no better. We should demand that people come before profit by scrapping the wage cap for public sector workers and increasing their wages commensurate with inflation, legislating for rent caps and providing low interest lending and public housing for workers.
The sanctity of corporate profits is also the number one barrier to stopping carbon emissions fast enough to save us from the catastrophic consequences of climate change. Instead of debating what level of partial reductions – years into the future – that businesses might accept, we need advocates for a reorganisation of society to upend corporate power.
As someone who marched in the historic protests against the war in Iraq and countless other demonstrations against the War on Terror, I am disturbed by the direction set by the last federal Liberal government and continued by Labor that is heading toward war with China.  The $350 billion purchase of nuclear submarines contributes to a nuclear arms race and should be spent on money for healthcare, education and social services. Voting for Victorian Socialists is a vote against war."
To get involved with Colleen's campaign, sign-up here: https://victoriansocialists.org.au/volunteer